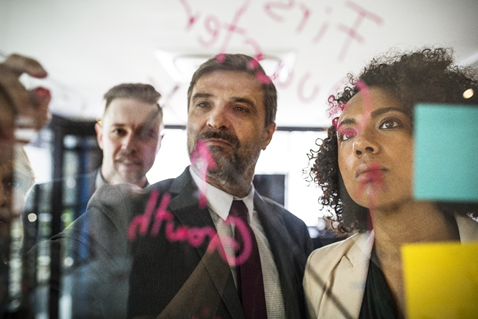 Author: Future Manager Research Center
In almost all companies, people are divided by a large generation gap and they find themselves living together.
In the article "From Baby Boomers To Millennials: Different Generations At Work" it has already been highlighted how each generation has specific and different characteristics depending on the historical context in which they grew up. The biggest challenge for an employer is to be able to make the different generations coexist by fighting against the stereotypes associated with each of them, to ensure a pleasant working climate and increase the company's performance.
Despite the clichés that are often associated with individuals of different ages, it is possible to recognize similarities. It seems that all the categories share a very similar vision of work, that is, they all fully agree that the fundamental thing is to maintain a balance between professional and private life. They also agree with regard to the essential values ​​and needs of a job: ambition, patience, autonomy and commitment, all qualities that must never be lacking.
The explanation for all this homogeneity lies in the fact that the differences that we detect between the various employees have much more to do with their individual aspirations rather than with those of an entire generation.
The only occasion in which we could say that age plays an incisive role occurs by reasoning about personal work needs. This is because a young beginner expects to grow in the workplace and improve; in mid-career he/she feels the weight of the family on his shoulders and therefore he/she focuses a lot on the economic aspect towards the end of his career the subject tends to become more experimenter, bold and reckless.
For successful business operations, it is therefore important to get to know employees for who they are as individuals, understand their quality of life expectations and find out what motivates them.