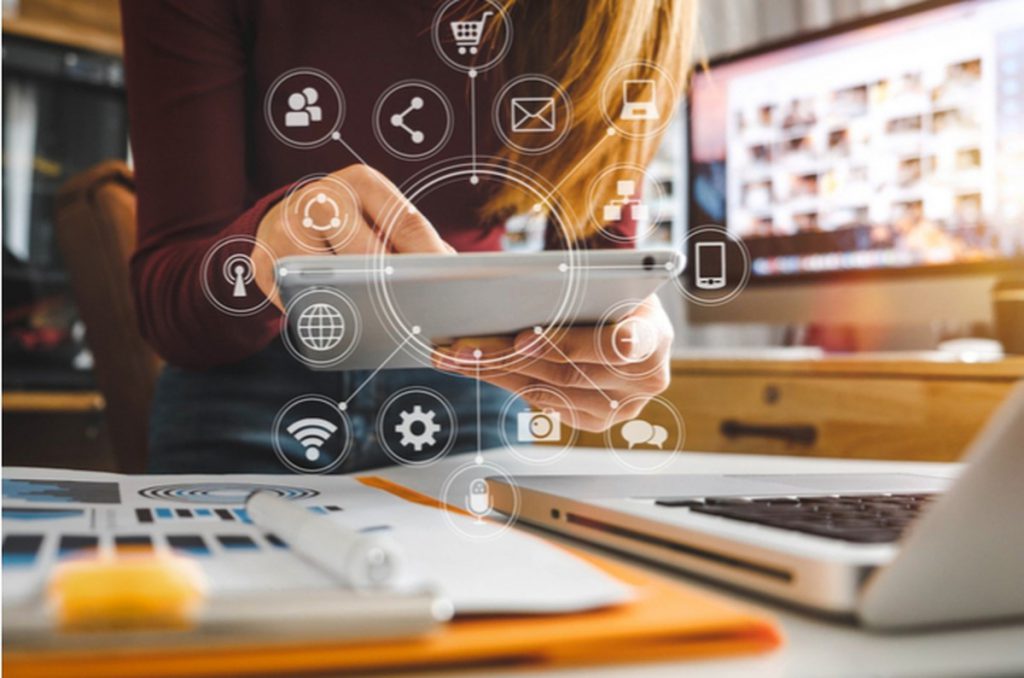 Author: Future Manager Research Center
"La Transformación Digital – Parte 2: ¿Cómo migrar un equipo de ventas hacia las plataformas digitales?"
En nuestro post anterior mencionamos la importancia de digitalizar los procesos de la fuerza de venta, en éste comentaremos sobre cómo migrar al equipo de ventas hacia plataformas digitales.
Lo primero que se debe tomar en cuenta es que cualquier empresa puede hacer este cambio si se lo propone, pero se deben tener en cuenta ciertos preceptos fundamentales que nos ayudarán a lograrlo:
Buscar en la cadena de procesos formas de optimizar el trabajo mediante herramientas digitales.
Involucrar y tomar en cuenta al equipo de ventas, con el objetivo de que se sientan motivados por el cambio.
Invertir presupuesto en campañas de marketing para dar a conocer los nuevos canales de ventas online.
Fomentar la idea de que una buena filosofía de ventas consiste en mantener una presencia constante en las plataformas donde se mueve el cliente potencial (en este caso, las digitales).
Generar comunicación horizontal entre el departamento de ventas y otros departamentos de la empresa, sobre todo con el de TI.
Capacitar a los vendedores para sacar el máximo provecho de las nuevas herramientas digitales.
¿Por qué es importante hacer este cambio?
La tendencia está más que clara: cada vez son más las personas que prefieren hacer sus compras de forma online. Una empresa emergente o en expansión, debe pensar en nuevas maneras de llegar a su mercado objetivo, por lo que la digitalización de las ventas es un paso firme en la dirección deseada.
Conforme pasan los años, hay más nativos digitales en edad de hacer sus propias compras. Llegar a ellos debe ser el objetivo primordial del departamento de ventas de una empresa.
Digitalizar procesos de ventas no sólo es una manera de conseguir mejores ingresos, también es el punto de partida para pelear por un puesto en el mercado competitivo actual.
We are proud to be there!
We are sure we will!
Future Manager Argentina