GEC #2 Kwart Vrouwen Overweegt Stap Terug In Loopbaan Vanwege Corona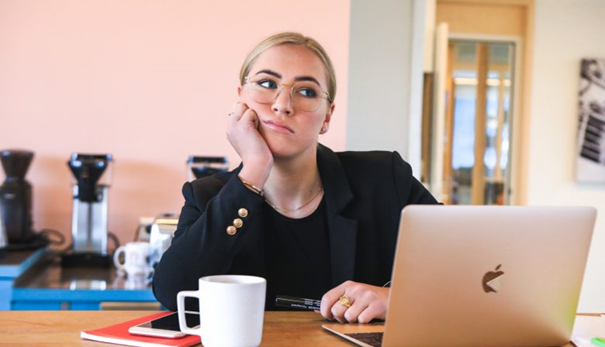 Author: Future Manager Research Center
Het is inmiddels duidelijk dat de coronacrisis vrouwen hard raakt. Uit Amerikaans-Canadees onderzoek blijkt dat één op de vier vrouwen overweegt werk terug te schroeven als gevolg van de pandemie.
Vrouwen dreigen eerder hun baan kwijt te raken als gevolg van het coronavirus dan mannen, schreven analisten van Amerikaanse zakenbank Citigroup eerder al. Wereldwijd zijn er ongeveer 44 miljoen mensen die hun baan waarschijnlijk kwijt raken omdat ze in sectoren werken die hard worden geraakt door de coronacrisis. Van die groep zijn 31 miljoen vrouw en maar 13 miljoen man. Ook het IMF luidde de noodklok Daarnaast blijkt dat bij twee thuiswerkende ouders de zorgen voor kinderen vaak in grotere mate bij moeders komen te liggen.
Een nieuw rapport kwantificeert de omvang van het probleem: een op de vier vrouwen overweegt ontslag te nemen, uren te verminderen of anderszins werk terug te schroeven als gevolg van de pandemie en de gevolgen daarvan. McKinsey & Company en LeanIn ondervroegen voor het jaarrapport Women in the Workplace – Corporate America is at critical crossroads meer dan 40.000 werknemers van 47 bedrijven in de VS en Canada. 'Als er een paniekknop was, zouden we die indrukken', stelt Rachel Thomas, CEO en medeoprichter van de non-profitorganisatie LeanIn.Org en co-auteur van het rapport.
Tegenslag
Thomas merkt op dat als vrouwen doorgaan met het terugschakelen in hun loopbaan, dit een grote tegenslag zou zijn voor de vooruitgang die is geboekt op het gebied van genderdiversiteit. Sinds de start van het jaarlijkse onderzoek in 2015 begon nam het aandeel vrouwen in de C-suite toe met 22 procent. Het rapport laat zien dat vrouwen op hoger niveau een bijzondere belasting ervaren op het werk, en dat de kans anderhalf keer groter is dan bij mannen dat ze hun werkinspanningen terug schroeven vanwege de coronacrisis, door een burn-out.
Naast de opvoedingsverantwoordelijkheden van een groot aantal vrouwen in hoge functies, merkt het rapport op dat 'vrouwen vaak aan hogere prestatienormen worden gehouden dan mannen, en dat ze waarschijnlijk de schuld op zich nemen voor het falen'. Dus als er veel op het spel staat, zoals nu, kunnen vrouwen op hoog niveau te maken krijgen met meer kritiek en een harder oordeel, klinkt de conclusie.
Moederschapsstraf
De motherhood penalty waarmee vrouwen op het werk te maken krijgen is heel reëel, bleek al uit onderzoek van de University of Chicago. Thomas stelt dat werkgevers, managers en collega's veel kunnen doen om een ​​deel van die stress te verlichten. De introductie van een flexibel werkurenbeleid is een enorme hulp, net als het simpele gebaar van steun en begrip als een kind een onverwachte gastoptreden geeft midden in een Zoom-vergadering. En managers moeten de prestatie- en productiviteitsverwachtingen opnieuw beoordelen in het licht van de bijzondere omstandigheden waarin veel werknemers zich nu bevinden.
Gezien de economische druk waarmee veel bedrijven worden geconfronteerd, bestaat er geen eenduidig ​​recept voor het opvangen of ondersteunen van werkende moeders. Wat belangrijk is, is dat elk bedrijf proactief stappen onderneemt om (vrouwelijke) werknemers tegemoet te komen die overweldigd zijn en terecht bezorgd zijn over het oordeel waarmee ze te maken kunnen krijgen. 'Bedrijven moeten experimenteren met nieuwe spelregels. Wat ze hiervoor ook deden, het is niet genoeg.
Source (ENG): https://www.fnlondon.com/articles/citi-warns-covid-19-could-cause-31-million-women-to-lose-their-jobs-20200528