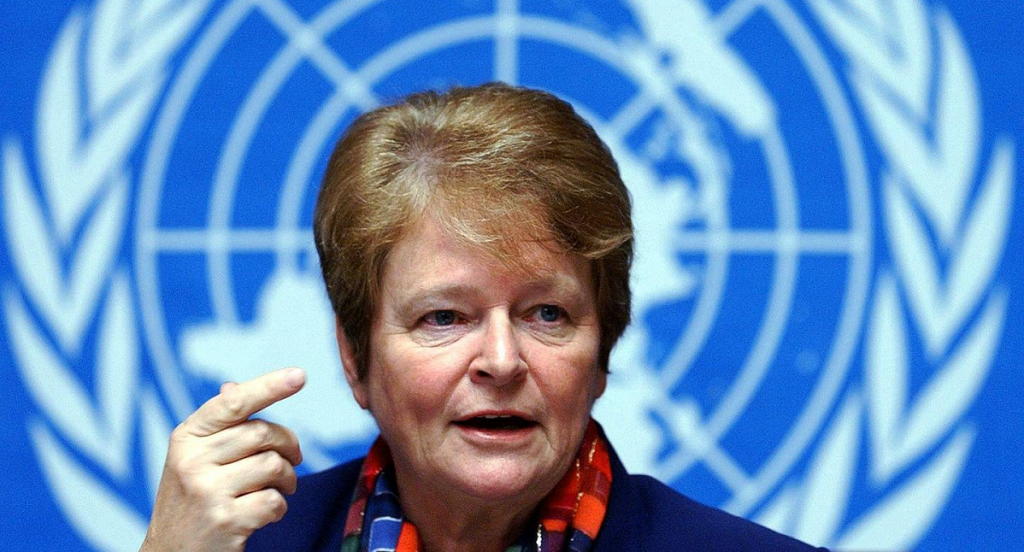 Author: Future Manager Research Center
In an in-depth interview for Japanese political affairs magazine Chuo-Koron, Gro Harlem Brundtland discussed everything from the secret of successful leadership to achieving a nuclear weapon-free world. When she was asked about the most necessary characteristics to be a leader she answered:
"I think you have to be grounded in yourself. You have to trust your own instincts. You have to be able to convey what you believe in. And you just have to have convictions and a moral compass that other people can sense, because then they can rally around you and they know where you are, they understand what you're saying, and if they agree, they can follow and be part of something together."
Deeply rooted in fundamental human rights, Gro Harlem Brundtland's beliefs have not wavered despite the criticisms that they have provoked. In addition to being a famous prime minister of Norway in the 1980s and 1990s, this woman was an important leader of the environmental and feminist movements of the 1970s and 1980s. For decades, she has championed public health as a human right and put sustainable development on the international agenda.
Born 20 April 1939, in Oslo to a prominent family of social democrats, Gro Harlem Brundtland grew up with politics. Daughter of Gudmund Harlem, who was a medical doctor who specialised in rehabilitation medicine. Her father was also a politician, who became a cabinet minister twice. Because of her father's duties, when Brundtland was ten years old, the whole family moved to the United States. Several years later, they moved to Egypt, where Gudmund Harlem accepted a position as a United Nations expert on rehabilitation. The return to Norway came when he became a prominent member of the Labour Party, rising to the position of Minister of Defence.
Her parents taught their children to care about the health of nature and of society; they raised them in an egalitarian way, without distinguishing between sons and daughters. Political debate was always present at home and her parents fostered her belief that women could achieve just as much as men. Thanks to their teachings, when Gro Harlem was a mature woman, she was convinced of the equality of men and women and of the social importance of good health.
Like her father, she studied medicine and became a physician. In 1963, she received her medical degree from the University of Oslo and a Master of Public Health from Harvard University in 1965. From 1966 to 1969, she worked as a physician at the Directorate of Health (Helsedirektoratet), and from 1969, she worked as a doctor in Oslo's public health service. As a university student in the early 1960s, she discovered that sexism existed in society. Soon she was attracted to the feminist movement arising in that decade. As a physician and as a social democrat she became an active member of the abortion rights movement, when it was not yet legalized in Norway.
Because of her activism in the abortion rights movement and because of the fact that she repeatedly spoke out on environmental subjects, Brundtland was asked to enter government in 1974. At the age of 35, she became Minister of the Environment and six years later became Norway's youngest and first female Prime Minister at the age of 41, and forty percent of her second cabinet were women. Under her presidency, Norwegian Parliament adopted the Gender Equality Act (1978), which promoted gender equality and aimed at improving the position of women. The purpose was to provide to both women and men equal opportunities in education, employment, and cultural and professional advancement.
The following year she became deputy leader of the Norwegian Social Democratic Party and in that position, she fought for feminist and environmental objectives. It was in 1979, that she had to leave the cabinet precisely for her outspoken feminist views.
When she married Arne Olav Brundtland, she found herself living with a partner who had different political views. Indeed, he was a staunch conservative, but also one of the few husbands with a brilliant career of his own who would simultaneously support feminism not only in theory but also in practice. He supported emotionally his wife from the beginning, and gave her advice on foreign affairs, but what was surprising for the time was that he shared household duties and the care of their four children with her.
She increasingly became a leader of her party, a politician sensitive to problems of social security, workers and environment: Brundtland fought hard for laws on pollution control and for regulations on natural resources. While many of her colleagues mocked her over some of her great concerns they deemed bizarre, Brundtland got her revenge when her precautionary actions prevented a disastrous accident on an oil platform in the North Sea.
Upon a request by the United Nations in 1983, Brundtland became chair of the World Commission on Environment and Development (WCED). Also known as the "Brundtland Commission", it developed the epoch-defining concept of "sustainable development".
In 1998, she became the first female Director-General of the World Health Organization (WHO) to 2003, becoming a leading advocate on global preparedness for pandemics.
On 18 July 2007 in Johannesburg, South Africa, Nelson Mandela, Graça Machel, and Desmond Tutu convened a group of world leaders to contribute their wisdom, independent leadership and integrity to tackle some of the world's toughest problems. Nelson Mandela announced the formation of this new group, The Elders, which included also Gro Harlem Brundtland. In a speech delivered by Mandela on the occasion of his 89th birthday, he commented:
"Together we will work to support courage where there is fear, foster agreement where there is conflict, and inspire hope where there is despair."
She has been referred to as the "Iron Lady of the Left", a counterpart to Britain's "Iron Lady" Margaret Thatcher, who was prime minister and leader of the Conservative Party during the same period. Brundtland is a woman whose career is difficult to summarize in a few pages, so many are her interventions in favor of all kinds of inequality, deeds that make her one of the most exemplary women of the Western social and political panorama.