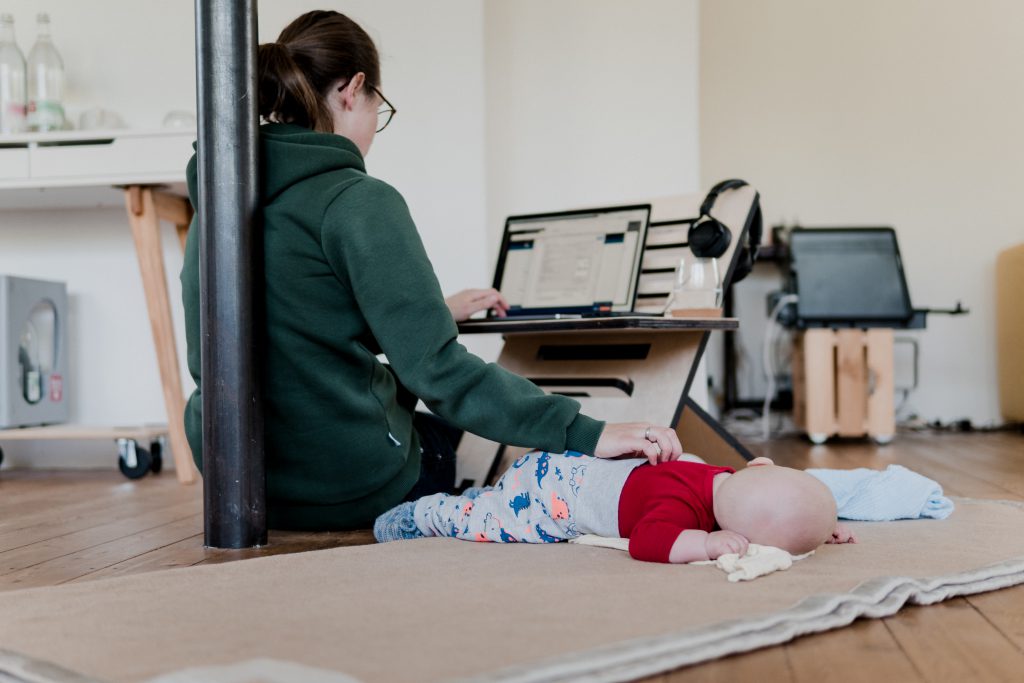 Author: Future Manager Research Center
Desde la iniciativa Spotlight, una alianza de la UE y las Naciones Unidas, lanzaron un spot que visibiliza la carga mental que implica para las mujeres planificar y gestionar los quehaceres cotidianos. Este audiovisual pone luz sobre mujeres saturadas de trabajo doméstico y presenta a un grupo de hombres que viene a "ayudarlas".
Esta iniciativa busca transformar la frase "yo te ayudo" en "yo me ocupo", enfocada en generar una actitud proactiva en los hombres y colaborar con la igualdad de género incluida en los objetivos de la ODS 2030.
Desde una perspectiva histórica, el rol de la mujer fue asociado a la figura que se ocupa de mantener la unidad de la casa en los quehaceres domésticos. Con el correr de los años, las mujeres han desarrollado y adquirido un lugar mucho más protagónico en el mundo laboral y de los negocios. Sin embargo, la "responsabilidad por la funcionalidad del hogar" sigue siendo el paraguas en el cual se mide y evalúa a las mujeres.
Los datos muestran que las mujeres dedican 6,4 horas diarias a las tareas del hogar, y los hombres, 3,4. Es por esto, que la campaña viene a desnaturalizar esta situación y a cuestionar los arquetipos de género que sostienen la inequidad en la división sexual del trabajo.
Esta desigualdad afecta las carreras profesionales y laborales de las mujeres y la calidad de empleos a los que acceden, a la autonomía económica, y sobre todo a la salud mental.
Estamos en un momento histórico donde se empiezan a poner en discusión los estereotipos de género, vinculados con los roles en el mundo laboral y dentro de las dinámicas familiares, siendo cada vez más frecuentes las preguntas que, como en esta campaña publicitaria, desafían el status quo definido de antaño respecto del lugar que ocupa la mujer en la sociedad.


Pincha en el hashtag para ver el video "Los ayudadores" – Campaña

#YoMeOcupo
Click on the hashtag to see the video "Los ayudadores" – Campaña

#YoMeOcupo




ENGLISH TRANSLATION BELOW
From the Spotlight initiative, an alliance of the EU and the United Nations, launched a spot that makes visible the mental burden that planning and managing daily chores implies for women. This audiovisual puts light on women saturated with domestic work and presents a group of men who come to "help" them.
This initiative seeks to transform the phrase "I help you" into "I take care of it", focused on generating a proactive attitude in men and collaborating with gender equality included in the objectives of the SDG 2030.
From a historical perspective, the role of women was associated with the figure in charge of maintaining the unity of the house in domestic chores. Over the years, women have developed and acquired a much more prominent place in the world of work and business. However, "responsibility for the functionality of the home" remains the umbrella against which women are measured and evaluated.
The data show that women dedicate 6.4 hours a day to housework, and men, 3.4. This is why the campaign denatures this situation and questions the gender archetypes that sustain inequity in the sexual division of labor.
This inequality affects the professional and labor careers of women and the quality of jobs they access, economic autonomy, and especially mental health.
We are in a historical moment where gender stereotypes, related to roles in the workplace and within family dynamics, are beginning to be discussed, with questions that, as in this advertising campaign, challenge status quo defined of yesteryear regarding the place of women in society.