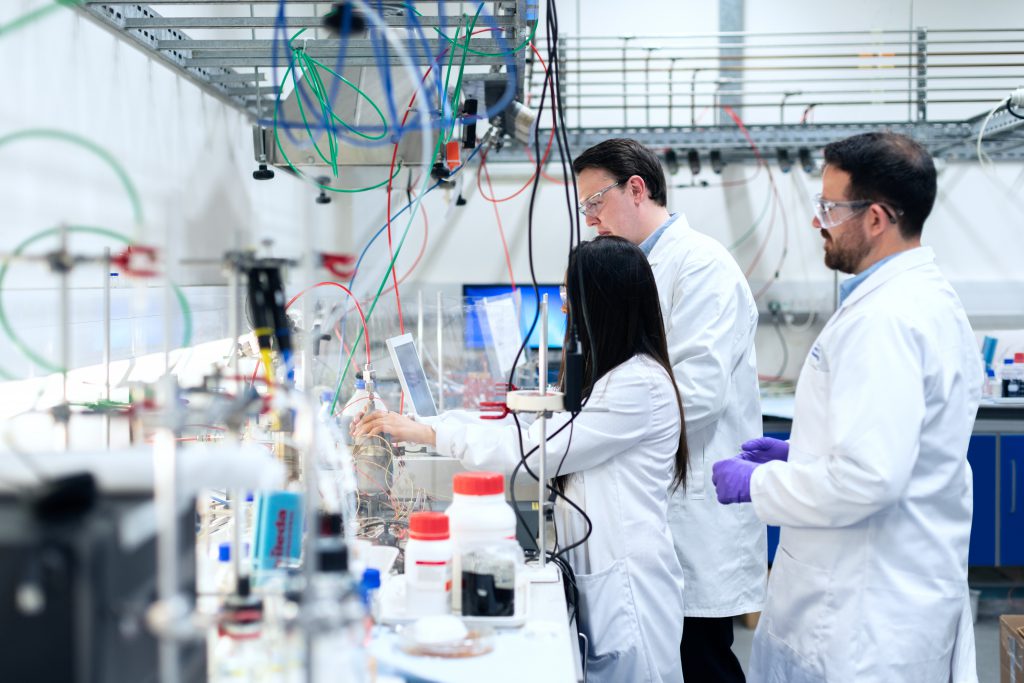 Author: Future Manager Research Center
Those just passed have been weeks of extreme alert regarding the global health emergency and, predictably, the weeks to come will be too.
States, sectors of the world of work and all individuals, learn day after day to live with the virus and the research does not stop even for a second. In this sense, a significant contribution comes from the category of engineers, who have managed to offer useful solutions to the fight against this invisible enemy.
Numerous countries are facing shortages of nasopharyngeal swabs due to the significant increase in testing. In this regard, the project developed at the University of Wolverhampton in England is noteworthy. Engineers have devised a 3D printed smart tampon that has the ability to relieve pain or minor side effects caused by COVID-19 testing. First of all this is a one-size-fits-all self-adjusting nasopharyngeal swab made from biomedical resin and produced using a 3D printer. The English team of the School of Engineering has chosen this specific material because it is not irritating, sensitizing nor cytotoxic and, above all, it is a material that can be chemically disinfected easily. The tampon in question has the ability to be inserted into the nasal cavity with much less stress on surrounding tissues, significantly alleviating the annoying tampon procedure.
Another valuable contribution came from young Italian engineers, a working group made up of professionals in the field of mechanical automation. The project in question was aimed at the creation of a pulmonary ventilator for assisted breathing that was immediately usable, of moderate cost and with a very long duration. As in the previous case of the nasopharyngeal swab, this ventilator is also partly achievable with the 3D printing technique. It takes the name of Openbreath and is a tool that gives a hand to intensive care units that are increasingly in trouble. The creators have also specified that thanks to Openbreath additional clinical information can be provided on patients, the complexity of use and the training time required for doctors and nurses would be reduced. In fact, it is able to send updates in real time to healthcare professionals and to limit their exposure to the infection.
It is undoubtedly reassuring to discover that doctors, resuscitators and rescuers are not the only ones to be on the front line during this tragic period, in fact these two cases are an example of how even engineers are concerned to apply their extensive skills to fight the social plague of the Corona virus.